Application of
Nano Silicon Dioxide powder (nano sio2)
Nano oxide series:
Nano titanium dioxide (Nano Tio2)
Nano alumina oxide (Nano Al203)
Nano silicon dioxide (Nano Sio2)
Nano Zirconium dioxide( Nano
ZrO2)
Nano Zinc oxide (Nano ZnO)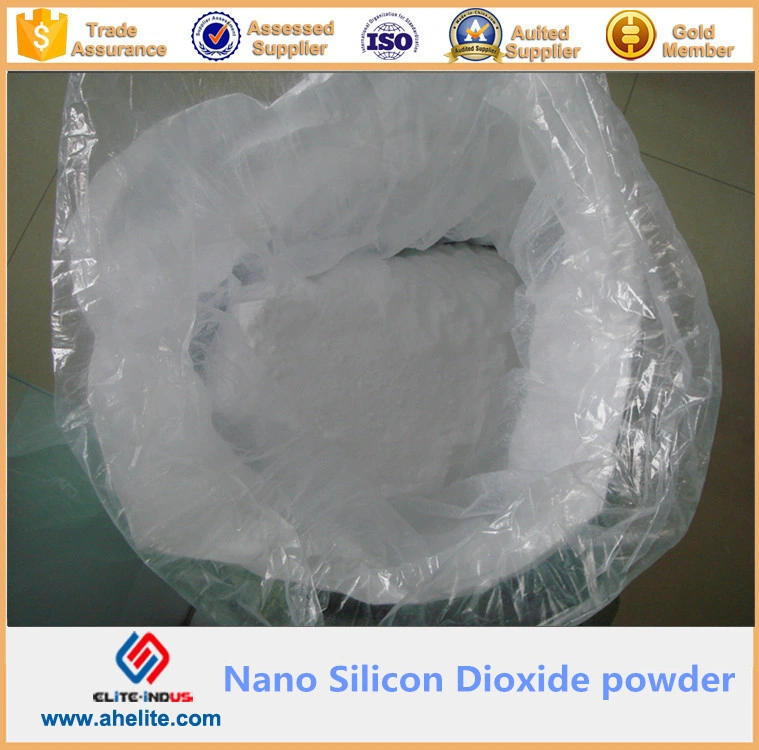 1, Rubber: Improve intensity, tenacity, anti-aging, re-attrite and so on.
2, Plastic: Improve the intensity, tenacity and anti-aging capabilities of plastic.
3, Epoxy resin: Improve rigidity, intensity, tenacity, high temperature resistance and anti-aging capabilities
4, Coating: Greatly improve suspension property, thixotropic, weatherability, anti-washing and anti-infra-red.
5, Gooey and sealant: Improve the ropy of gooey and the sealed ability of sealant.
6, Other industries: Used in electronic encapsulation, polymer of macromolecule, paint, adhesive, functional fiber, cosmetics and many more applications.
Property of Nano silicon dioxide
1, Extra small size; Big specific surface area; Tunnel effect.
2, Easily dispersed in mediums
3, Good suspension property and thixotropy.
Specification
ITEM NO.
Appearance
Average sizenm
Content%
SSAm2/g
PH
NSiP15
White powder
15 ± 5
99.8
250 ± 30
5-7
NSiP20
White powder
20 ± 5
99.8
180 ± 50
6-8
NSiP30
White powder
30 ± 5
99.8
220 ± 30
5-7
NSi30T(for coating)
White powder
30 ± 5
99.8
150-300
5-7
NSi30S(for resin)
White powder
30 ± 5
99.8
150-300
5-7
NSi01(for rubber)
White powder
30 ± 5
99.8
150-300
5-7
NSi30F(for textile)
White powder
30 ± 5
99.8
150-300
5-7