Indium Oxide Trioxide In2o3 Powder
Doped with Sno2 to Make ITO sputtering target. They was mixed according to the actual requirements to obtain ITO powder(90:10, 95:5, 97:3 etc.).
ITO powder is molded by hydraulic pressing, cold Isostatic pressing densified, degreased and sintered to obtain a high-density, high-oxygen ITO target.
Application of Products:
Nano indium oxide powder can be used to produce high purity ITO sputtering target. Uvtm can customize indium oxide powder with different purity according to customer requirements.

Please contact us to receive more updated information or sending us your drawings with sizes and material needed.
Quality checking before packaging, test report will be send together.
The purer the coating material, the better the quality of the hard material layer. From the very begining, we audit the supplier, and only the finest powder which we mix in our own equipment to ensure outstanding material purity. Every step is monitored - from the powder to the finished product - and make sure that only targets with the specific guaranteed density, purity and a homogeneous microstructure are shipped from our factories.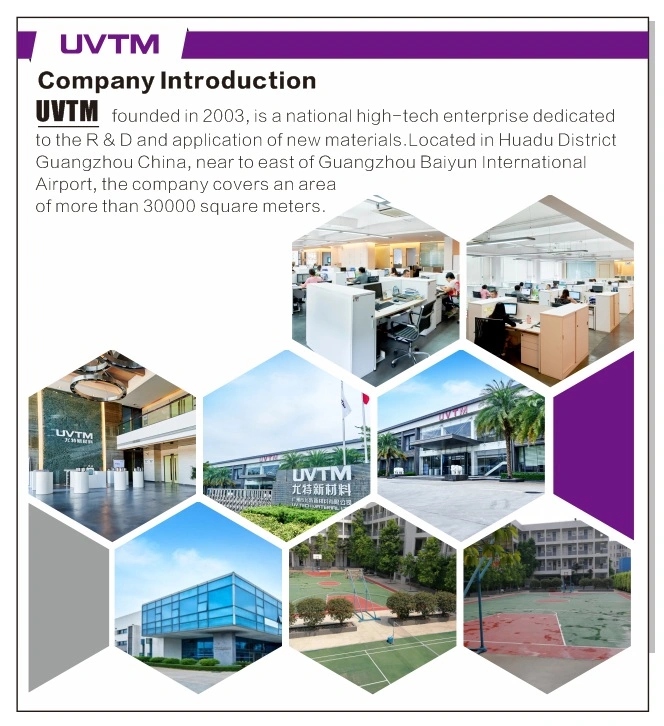 We had passed ISO9001:2008 Quality Systems and ISO 14001:2004 environment Systems, Green Partner of Sony. As well as the "National High-Tech enterprise" and "Guangzhou Trustworthy Enterprise" honored by Guangzhou government.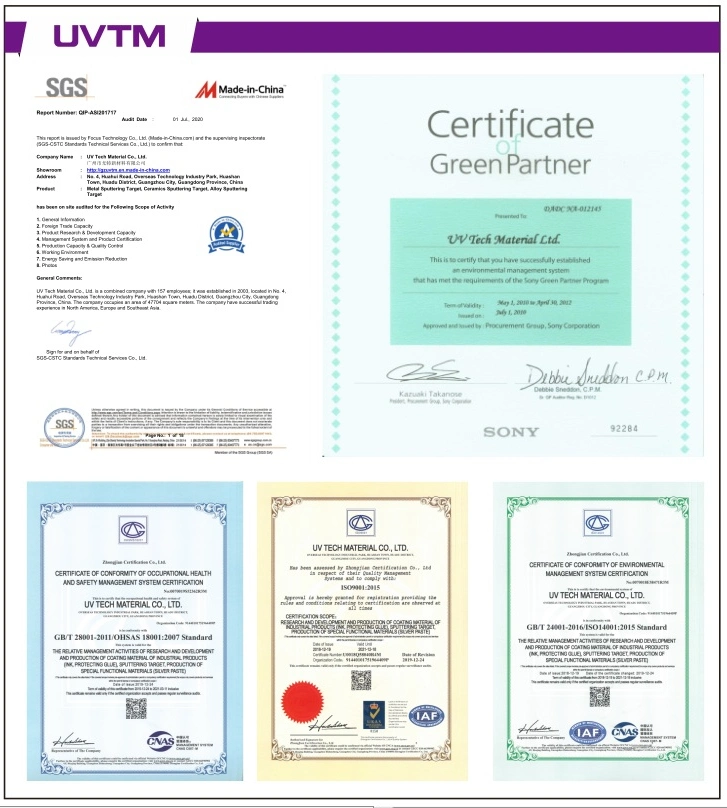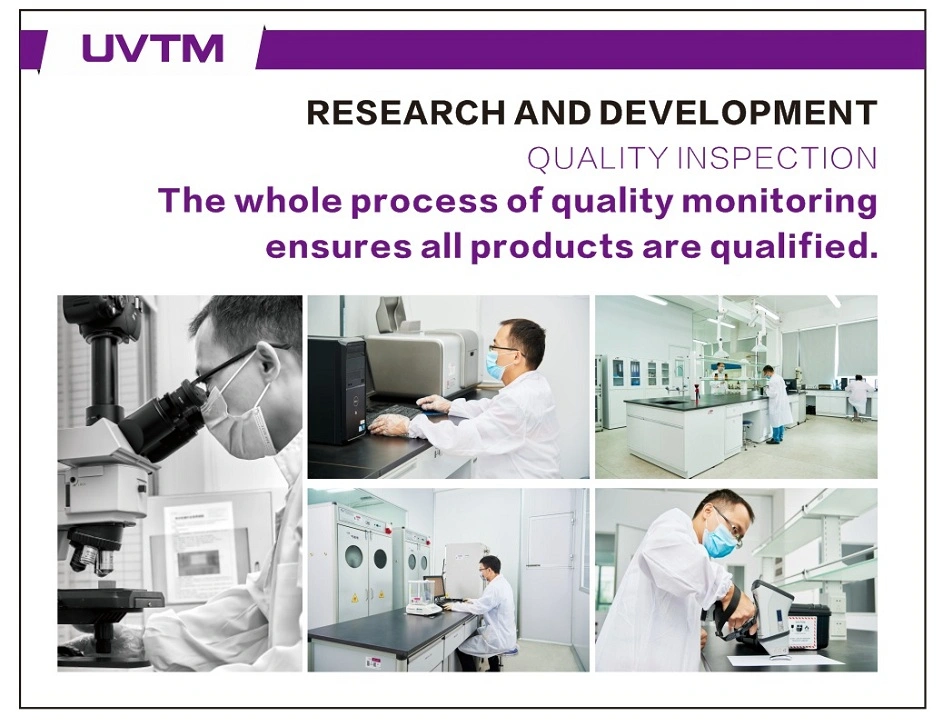 As Sputtering target is our major, we can provide all kinds of sputtering targets with high purity and density: Rotatable Targets, Planar Target. Alloy Targets, Pure metal targets and other sputtering coating materials, that can match the different coating system, such as Von Ardenne, BOC, Airco, Amat, Leybold and all other customized coating systems. Products application for flat panel displays, data storage devices, architecural glass, automotive glass, photovoltaic, optical media, decorative coating, AR, LCD's,hard coatings, etc. Enjoy a high reputation from our clients worldwide.